Het Panorama Van den Ende is een cilindervormig schilderij dat de Bollenstreek in de jaren '50 van de vorige eeuw toont aan de hand van historische gebouwen, vergezichten en detailschilderingen van het leven en werken in die tijd. Het meet 252 m².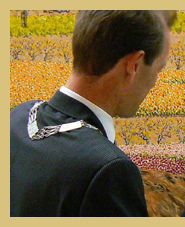 Het werk aan het Panorama begon op 22 maart 1997 en werd door Leo van den Ende op 22 mei 2008 afgerond met ondertekenen van het laatste doek. Voor het completeren van het tweede Panorama van Nederland is hij door H.M. de Koningin onderscheiden tot Ridder in de Orde van Oranje-Nassau.
Op deze site vindt u informatie over het Panorama, de Leo van den Ende Stichting alsmede het nog te realiseren Museum Van den Ende. De rubriek Biografie belicht het leven van de kunstschilder.
Voorts is er een winkel waarin u diverse, aan het Panorama gerelateerde, artikelen kunt aanschaffen.
Ook treft u er actuele informatie aan over de vorderingen en de bijzondere gebeurtenissen die uit de interactie tussen kunstenaar en bezoekers voortvloeien.
The Van den Ende Panorama is a cylindrical painting depicting the Flower Bulb District in the fifties of the last century. The painting shows historical buildings, views and detailed pictures of the life and labour during this period. It measures 252 m².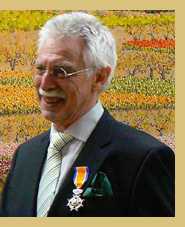 Work on the Panorama began on 22 March 1997 and was finished by Leo Van Den Ende on 22 May 2008 when he put his signature on the last canvas. For completing the second Panorama in the Netherlands he was invested as a Knight in the Order of Oranje-Nassau by Her Majesty the Queen.
On this site you will find more information about the Panorama, the Leo van den Ende Foundation and the future Van den Ende Museum. The Biography section contains more information on the life of this artist.
Besides this, there is a shop where you can purchase various items related to the Panorama. You will also find up-to-date information on the progress made and stories of unusual incidents which arise from the interaction between the artist and the visitors.